STYLE | SIMPLIFY | INSPIRE
WELCOME TO WHITE PEONY BOUTIQUE
With the intention of fueling our creativity and fulfilling our love for fashion and all things home decor, White Peony Boutique went from being a dream to a reality. At White Peony, we want to inspire, motivate and empower busy, hardworking and oh so deserving individuals to slow down. Forget about the world for a little while. And most importantly, make you a priority. We're here to allow your creativity to flow and your inner beauty shine. White Peony Boutique specializes in fashion apparel, accessories, and home decor for the busy and hardworking woman. We believe it's essential for all women to take the time to slow down and forget about the stresses of the world for a little while. White Peony takes pride in the fact that we are more than just a boutique – White Peony is a place for people to gather, connect, and recharge. Make yourself a priority and let your inner beauty shine at White Peony Boutique.
Lindsay
Owner | dreamer
Welcome everyone! I am the Owner/ Founder of White Peony Boutique! I am a mom of two beautiful girls, a wife to an incredibly hardworking husband, a sister, friend and dreamer extraordinaire.
As having entrepreneur traits as a very young little girl, it wasn't until becoming a mom, going through life lessons and working against insecurities that I finally built the courage to believe that I was meant for more.
I have put my heart and soul into this journey, this boutique.
I am determined to make sure this is more than just your average boutique... to bring beautiful, kind people together. To connect, to feel beautiful and to BELIEVE in yourself. Lindsay was also the winner of St. Cloud Times 5 Under 40 in 2021!
Momma Jayne
I am Momma Jayne! The "founders founder" ha! The voice behind the scenes and creative go-to.
I am a wife to my hilarious husband of 36 years, mom of Lindsay and her younger brother Alex, and a grandmother to 2 beautiful granddaughters and 2 grandpuppies.
When I am not helping at the Shed, I LOVE golfing spring through fall, baking my infamous and favorite monster cookies and creating! Being creative fuels my soul. I love making custom wooden signs, sewing... well, give me a challenge and I will figure it out!
I have been alongside the White Peony journey with my daughter from the very moment she sparked the idea and have encouraged her every step of the way! If you know my daughter and I, it is safe to say... we don't like to be told "no" or you "can't" ( ha! challenge accepted).
To fuel my love for creativity and making connections with our wonderful customers, you will find me behind the scenes, overseeing everything customer facing and the retail. I work on everything from our merchandising to enhancing our customer service.
We are here to make a difference. We definitely are not your average boutique and I am here to help make that reality! 
Emily
Hey everyone, it's Emily! I'm just a small town girl trying to live my life to the fullest. Always working on bettering myself and following God's plan for my life. You can find me either sipping on a cup of coffee or a sizable glass of wine. I love spending my free time with my husband Eric, my 2 sons Colt & Brooks, and dog Dakota!
I have been a White Peony enthusiast since the very beginning stages. Always extremely inspired by the visions for White Peony, I knew I was called to be a part of making it something bigger than just a boutique. Being a part of this tribe has helped shape me into who I am today and I'm forever grateful for the lessons I have learned and relationships I have made.
Autumn
Hey guys! I am Autumn! Mom of two beautiful kids, two dogs and wife to my forever husband! ..we have actually been together longer than not! I am a health junkie and I pour my heart into helping others in their fitness journey! I love home renovations and turning houses into a part of the family! 
Tara
I am an extroverted introvert, meaning I ADORE being around people and having a blast BUT also love myself some alone time to unwind and relax! I love making people smile, spreading kindness is my jam and believe you get what you give so give it your all ❤ I also like to STAY BUSY I have a full time demanding day gig as a mortgage underwriter, two fun little side jobs hustling some products I adore (Project JUNKIE!) and of course White Peony which I am SO VERY blessed to have in my life, its my absolute FAVEEEEE!! I have been married 13 years to my hubby Scott (we've been together for 20 HOLY MOLY) We have our sport obsessed, mild mannered, kind as they come 7 year old Reid and our Princess obsessed, sassy with a side of sweet, HILARIOUS 3 year old Lyla who we call Lala or Princess La 😉
THE White Peony shed
6608 Gregory Park Rd 
St Cloud, Minnesota, 56301
Sunday - Wednesday: CLOSED
Thursday: 9:00am - 7:00pm
Friday: 9:00am - 7:00pm
Saturday: 9:00am - 2:00pm
Get directions!
White Peony Store
25 1st Ave NW 
St Joseph, Minnesota, 56374
Monday: Closed
Tuesday: 9:00am - 7:00pm
Wednesday: 9:00am - 7:00pm
Thursday: 9:00am - 7:00pm
Friday: 9:00am - 7:00pm
Saturday: 9:00am - 4:00pm
Sunday: 11:00am - 4:00pm
Get directions!
Customer Testimonials
"I love to help women find their purpose, feel good about who they were made to be and embrace their authentic life journey. So, when I found White Peony Boutique I knew it was my kind of place because they are all about helping women feel good in their own skin! From the trendy yet practical pieces they choose to have in their boutique to the warm, inviting and caring women they have working - I leave feeling so good about myself and honestly excited to put on what I bought! Even if I have no where to go! I strongly encourage you to stop in at one of their locations. You will not be disappointed!"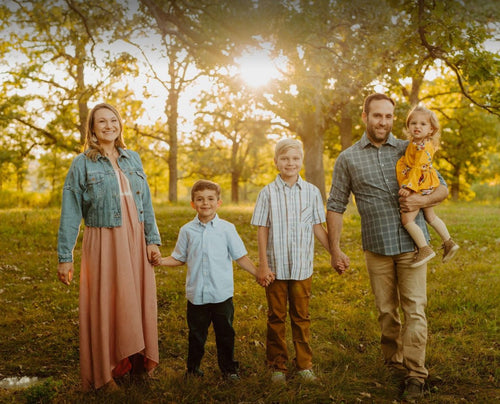 "Honestly, after having my kiddos my love for shopping and clothes changed. White Peony Boutique brought it back for me. They allow this busy mama to shop from the comfort of my own home, and buy super cute and comfy clothes.. and lots of them Win! Win! Win! They carry things for everybody and every body, which is amazing! And bonus, the ladies are so fun & entertaining to watch! Not to mention I love supporting a local business that supports other local businesses and the community! Thanks WPB- - keep being awesome!"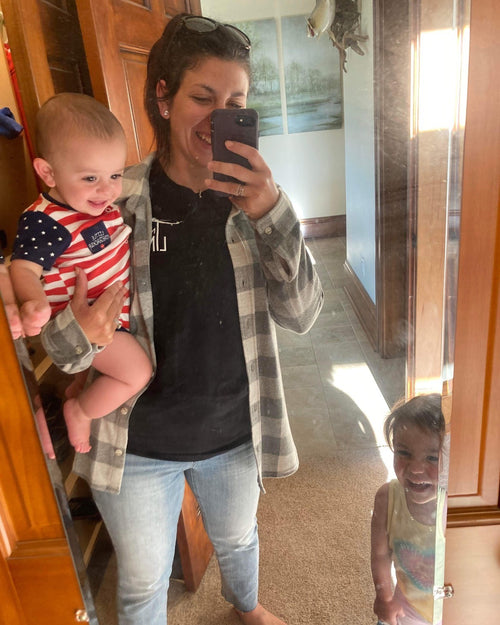 "Reasons to love WPB? Too many to list honestly. The clothes and accessories are always on point, he ladies there are doing more then selling clothes and running a boutique. They have created a community to empower and lift up others - we need more of that! And the bonus of supporting a small local business, I'm in!"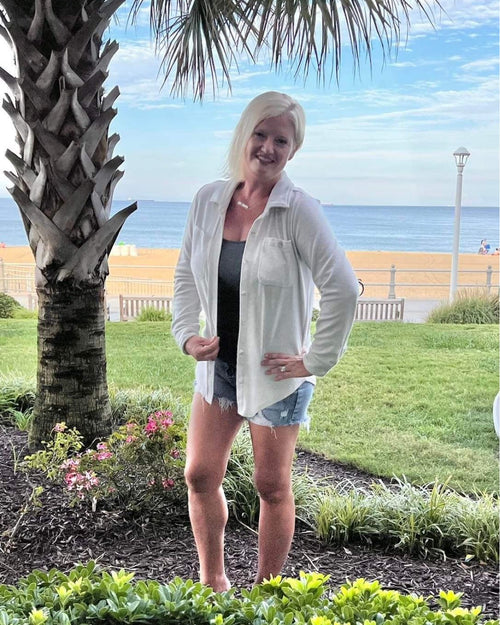 "I love WP because it is more than a boutique, it's a community that I'm so glad to be part of! Whether I'm watching a live, attending an event or simply just shopping at the shed!My favorite thing to do is to go to the shed and simply say "show me what I need!!!!!" Sometimes I'm directed to something a bit out of my comfort zone, but that's the best part! Dare to try something new - the ladies KNOW what they are doing - you WILL look fabulous! For me, I love the confidence that I feel with a great outfit and a little lipstick!"
"With my busy life, I don't have a lot of time to shop at stores so have shopped online at White Peony Boutique this year instead. They have stylish and good quality clothes that make me feel young again. They do live sales so you can see what the clothes look like on and what sizes might work best. The ladies at White Peony are helpful, fun, and entertaining. I met some of them at my cousin's wedding in MN this September and they are so nice! I love supporting small businesses like my family had growing up. I have had a great experience shopping at White Peony Boutique!"
Free shipping on orders over $100

30 days return policy for in-store credit